Inclusion And SEND Information
Willow Tree Academy
Herringthorpe Junior School
Local Offer – SEND Information Report
2022-23
| | |
| --- | --- |
| School name | Herringthorpe Junior School |
| Address | Chatterton Drive, Rotherham, S65 2JW |
| Telephone Number | 01709 828168 |
| Age group | Junior School 7-11 (Y3-6) |
| Number on roll | 357 |
| Number of SEND pupils | 86 |
| Number of children with EHCP | 7 |
| Link to current inclusion/ SEND policy | SEND Policy |
| Key Staff | Inclusion and Behaviour Lead: Mrs F EbbsPastoral Lead: Mrs J Forshaw |
Inclusion and Behaviour Lead
Mrs Faye Ebbs, our Inclusion and Behaviour Lead, is always happy to offer advice and support with regards to SEND and Inclusion at Herringthorpe Junior School, across Willow Tree Academy and the LEAF Centre.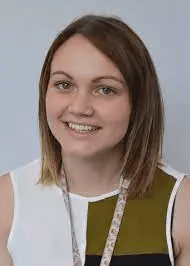 As part of the Children and Families Act 2014, all schools in Rotherham are required to make available their Local SEND Offer to families which details how they can support children and young people with a special educational need and/or disability (SEND).
Our academy is made up of four schools; Herringthorpe Junior School, Greasbrough Primary School, Roughwood Primary School and Rockingham Junior and Infant School. Our aim is to work collaboratively to ensure the best possible education for our children and our mission statement at Willow Tree Academy is:
'Together anything is possible.'
Here are the links to the policies relating to SEND and Inclusion at Herringthorpe Junior School:
Gifted and Talented Policy
Our Local Offer
Herringthorpe Junior School, as part of the Willow Tree Academy, is a fully inclusive school. We ensure that all pupils are included in all aspects of learning and school life. We are passionate about giving children profound learning experiences and opportunities both in the classroom and beyond. Having opportunities such as visits, residential experiences, outdoor learning opportunities and enterprise education ensures that children get the best learning experiences that we can offer. Our curriculum is one which provides many rich and varied activities and experiences, aimed to reduce barriers to learning and enable pupils with SEND to successfully access a meaningful curriculum appropriate to their needs. We aim to promote a real love of learning and finding out about new things. Enterprise skills are strongly promoted; linked to work around STEM (science, technology, engineering and maths) and Nemesis (an international social innovation project). Teachers plan their lessons well and adapt what they have planned to suit pupils' precise needs on a daily basis. Well-targeted support helps to reinforce key ideas or tackle any misunderstandings and the deployment of support staff ensures that learners of all dispositions are well supported to reach, stretch and challenge their potential. All children's needs are considered and met through Quality First Teaching and experiences which allow them to achieve their personal potential. Promoting positive mental and health and wellbeing in children, families and staff is central to our provision and we offer a nurturing and encouraging environment which gives children the opportunities to talk and share in a safe way.
Our aims at Herringthorpe Junior School
Identify needs early to ensure proactive thinking around adaptations and accessibility;
Ensure appropriate support across the curriculum is central to best practice and Quality First Teaching;
Assist pupils to reach their full potential;
Guarantee every opportunity is given to individuals to be included in all activities- with access to appropriate differentiation and scaffolding;
Monitor and maintain the support given to children for as long as needed through regularly reviewing of needs and our offer;
Ensure the the child is placed at the centre of all decision making and involve parents/carers at all stages;
Work in partnership with a range of outside agencies to develop all children holistically;
To incorporate all pupils to ensure they feel respected within the school environment.
Within our setting, we offer the following:
Consultations with outside professionals including the Specialist Inclusion Team, Speech and Language Therapy Team and the Educational Psychologist;
Learning Support Programmes – in consultation the Specialist Inclusion Team;
Specific Social, Emotional and Mental Health counselling sessions through MIND;
Sensory circuits and specific physiotherapy programmes for pupils with physical and sensory needs;
Nurture provision and interventions;
Emotional Literacy interventions for pupils who have significant SEMH needs which are impacting on access to the curriculum;
Personalised learning interventions (wherever possible within the classroom) to meet individualised targets;
Speech and Language Therapy programmes that have been written by Speech and Language Therapy;
We liaise closely with the following service providers:
Rotherham Educational Psychology Service
Rotherham Specialist Inclusion Team
Rotherham Speech and Language Therapy
Rotherham Hearing / Visual Impairment Teams
NHS services such as school nurse, CAMHS, With Me In Mind, Occupational Therapy, Physiotherapy
Early Help
How will the school identify Special Educational Needs and Disabilities?
It is paramount at Herringthorpe Junior School that identification of need is early, swift and proactive. Please see our Inclusion and SEND policy for further details.
Teacher's Responsibilities
To deliver quality first teaching;
To identify children's emerging needs at the earliest opportunity
To make the SENCO aware of any concerns
To plan, prepare and differentiate/ scaffold resources for all pupils
To plan specific interventions in small groups
To be aware of any medical needs
To implement actions identified by the SENCo
To record and review progress against IDP targets
To keep IDP books up to date to show regular intervention and progress towards personal targets
To ensure TAs are effectively deployed, informed and able to fully support those children with Special Needs.
SENCO's Responsibilities
Supporting class teachers to plan and resource for children with SEN
Liaising with and advising teaching staff and TAs on SEN matters
Keeping the SEN register up to date with regular reviewing and monitoring
Monitor provision of everyday practice
Ensuring the daily implementation of the school Inclusion/ SEN policy
Setting up with the collaboration of the teacher a provision map for each class
Co-ordinating the provision for children with SEN
Overseeing the records of all children with SEN
Contributing to training of staff
Observing lessons and monitoring the differentiation of planning and accessibility for all pupils
Liaison with parents and external agencies
Updating policies and procedures alongside the Governing Body.
Where to find help and information –
As a first point of contact, please discuss any concerns about your child's needs with the school Special Educational Needs Coordinator or the Willow Tree Academy Inclusion and Behaviour Lead:
Mrs Faye Ebbs (SENCO/ Inclusion and Behaviour Lead)
If we identify that your child has additional special educational needs, as identified within the graduated response and our Inclusion Policy, we will arrange a meeting to discuss next steps and the type of support which we can offer.
Locally, you can find out more about resources, services, support, activities and events for Rotherham's children and young people with Special Educational Needs and Disabilities (SEND).
Click the following link to take you to the RMBC Local Offer for SEND:
http://www.rotherhamsendlocaloffer.org.uk/
The Local offer is a useful tool which provides schools and families with information about further support and advice available to enable your child to participate fully in, and enjoy, learning and achieving their goals.
There are two main purposes of the Local Offer:
To provide clear, comprehensive information, in one place, on the support and opportunities available locally to children, young people and their families as well as what can be expected from local agencies including education, health and social care.
To make services more responsive to local needs which are shaped by you.
Click the following link to take you to the Rotherham Parent Carers Forum page:
Click the following link to take you to the Rotherham SENDIASS (Special Educational Needs and Disability Information, Advice and Support Service) page.
http://www.rotherhamsendiass.org.uk/
​
They can offer you impartial information, advice and support if you are:
A parent or carer for a child or young person up to age 25 with special educational needs or disabilities.
A child up to age 16 who has special educational needs or disabilities.
A young person aged 16-25 who has special educational needs or disabilities
On our school website, you can find further information and policies, including:
Inclusion and SEND policy
Equality policy
Gifted and Talented policy
Accessibility Plan
Let's take a look at a 'Day in the Life of … A Pupil with SEND' at Herringthorpe Junior School